About Us
PublicHealth.org is dedicated to connecting patients, students and professionals to the latest and most useful healthcare information and resources available. Our team works hard to offer you:
A comprehensive look into the expanding field of public health
The latest in health policy updates and recommendations
Information on launching a career in public health
We believe there's never been a more important time to reduce confusion and uncertainties surrounding public healthcare. If you have ideas about how we can improve and develop this site, please let us know. Thanks for visiting!
Meet Our Blogger: Anju Abraham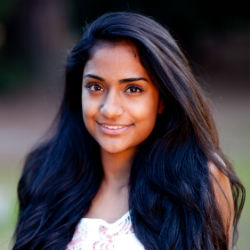 Anju Abraham is a graduate student in the Master of Public Health program at Fresno State University. She is also concurrently completing a Master of Science in Regulatory Affairs for Drugs, Biologics, and Medical Devices at Northeastern University. As an undergraduate, Anju majored in Public Health, with an emphasis on Health Administration. Along with her position at publichealth.org, Anju is a presenter of child welfare related topics in central California. Her passion is in research, writing, and health education. She aspires to enroll in a doctorate program, once she graduates. Outside of the classroom, you can find Anju practicing yoga, playing guitar or writing biographies about herself in the third person.
Feedback
"Congratulations on putting together a well-researched, easily accessible webpage."
– Katy Palmer, Student Assistant of the Safer/Dean of Students Office at California Polytechnic State University
---
Contact Us
At PublicHealth.org, we welcome all feedback, whether you have a question about a topic covered or are experiencing issues with our website itself. Use the contact form to send us your questions and comments. You may also reach us at 281-846-3085, or email us at contact@publichealth.org.
---
Advertising Policy
Our site may feature information regarding program offerings, tuition rates, student resources, and other offerings from various partner schools and institutions — or "Sponsored Schools" — around the nation. This information generally comes directly from the schools and is not independently verified by us before publication on this site as it is the schools' responsibility to confirm the accuracy and currentness of any such information. These Sponsored Schools will be accompanied by labels reading "Sponsored," "Featured," or something similar.
Additionally, we make no claim that any school listings on our site, be they organized by location, program type, or any other factor, are exhaustive or comprehensive in nature.